Annual Member Meeting
October 9, 2023 - 7pm
Posted: Oct 09, 2023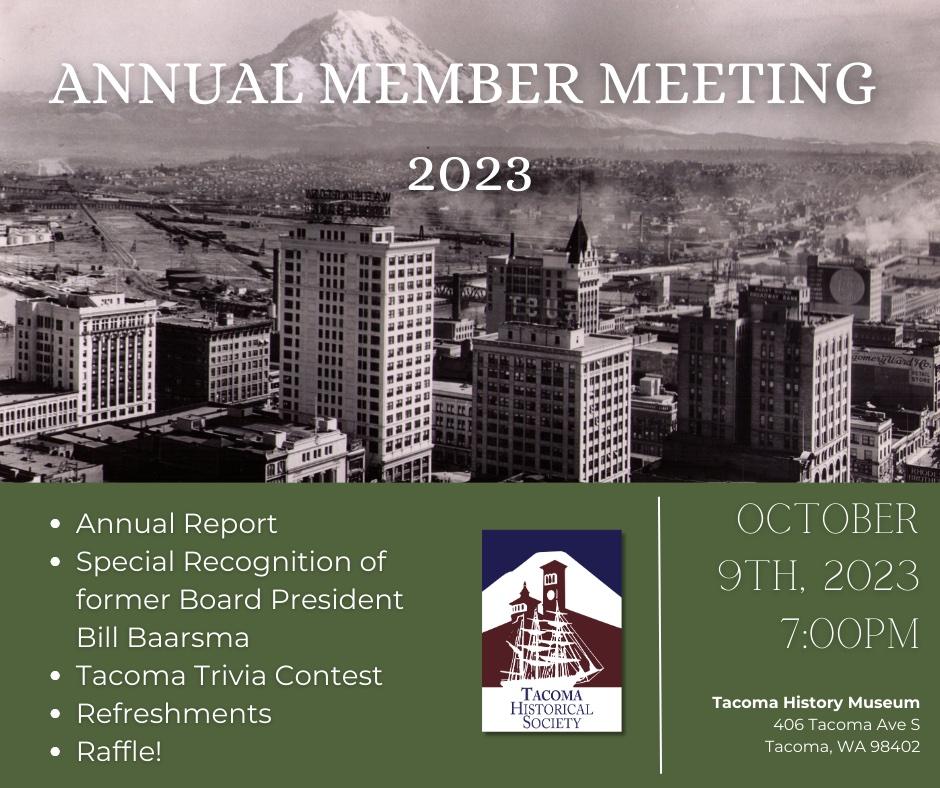 It's that time of year again, join us for the Annual Member Meeting! Meet our board members and staff while learning about what Tacoma Historical Society has accomplished in the last year and what's coming up for next year with a short presentation by Museum Director Jessica Smith and Board President Jim Catalinich. Then, help us honor former Board President Bill Baarsma for his contributions and service to Tacoma Historical Society. Finally, we'll finish the night off with a trivia contest and raffle! It's sure to be lots of fun! We hope to see you there!
Click here to RSVP: https://tacomahistory.ludus.com/show_page.php?show_id=200442342
For questions or more information on other events visit www.tacomahistory.org or www.np150.org. Or call us at (253) 472-3738.