Special Projects: Ongoing
Posted: Dec 04, 2017
Tacoma Historical Society has facilitated a series of statues, monuments, and other public memorials of Tacoma history. This page contains information about current projects.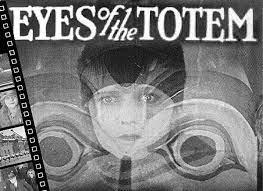 Eyes of the Totem
Remastering the 1927 silent film Eyes of the Totem
Eyes of The Totem is a 1927 silent film directed by W.S. Van Dyke. It was one of three films produced by H.C. Weaver Studios in Tacoma, Washington between 1924-1928. Long considered lost, Eyes of the Totem is the only known surviving film of the three. It was rediscovered in a New York City film vault in 2014. The film re-premiered with a new original score at the Rialto Theatre in Tacoma in September 2015 (the same theater where the producers of the film first watched it in 1926).
Tacoma Historical Society facilitated the re-mastering of the film, complete with an original score by composer Christopher Bayman, and has shared the film on numerous occasions since its 2015 re-premiere.
War Memorial Park
Tacoma's War Memorial Park is located just off Jackson at Hwy 16. Tacoma Historical Society has been involved with the creation and dedication of memorials for World War I, World War II, the Korean War, and Vietnam War. Tacoma Historical Society also hosts annual Veterans Day and Memorial Day commemorations there.
Tax-deductible contributions may be sent to:
Treasurer
Tacoma Historical Society
PO Box 1865
Tacoma, WA 98401