Recruiting Museum Collection Intern
Posted: Sep 15, 2023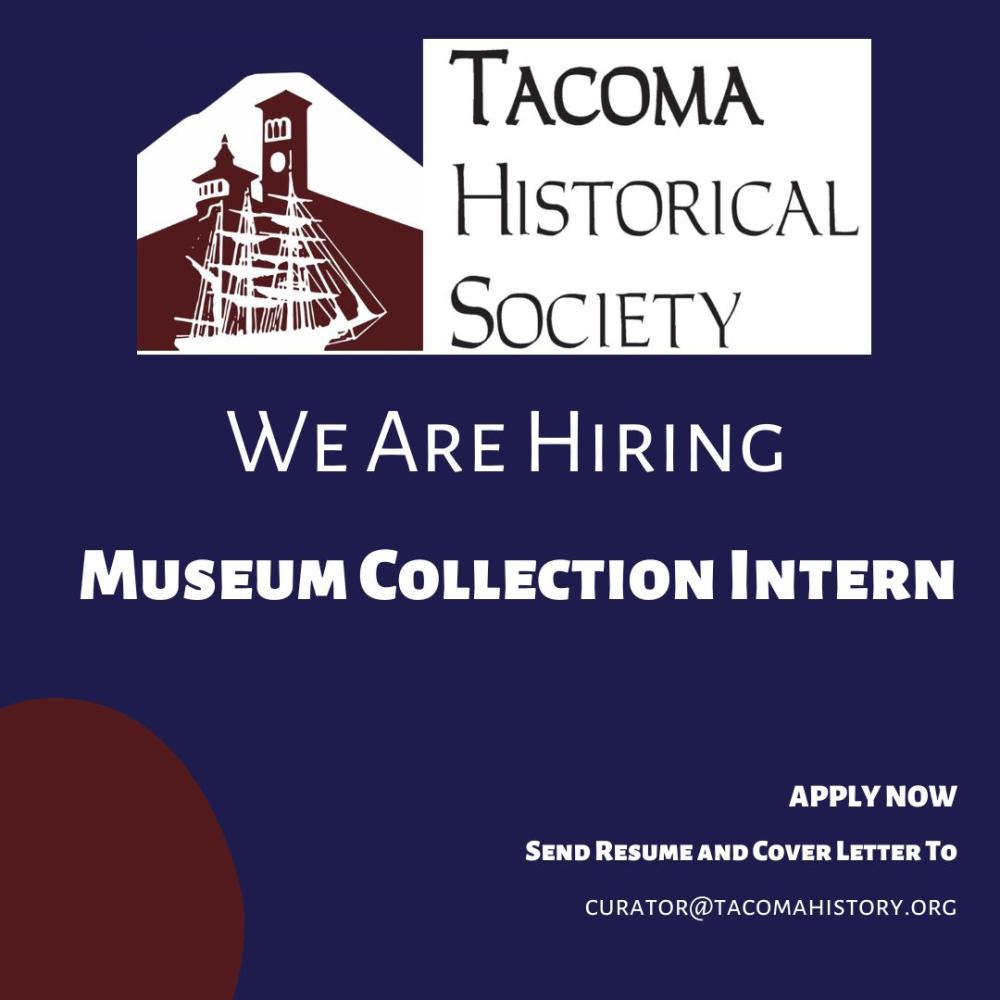 The Tacoma Historical Society is seeking a museum collection intern. This is a paid position under the Washington Diversity in Local History grant program. Per program requirements, the intern must be a Washington resident currently enrolled in or recently graduated (within 5 years) from an accredited institution of higher education. Undergraduates, graduates, and those pursuing an associate's degree or certification at a community college or trade school are all eligible.
The internship project is a survey of the THS permanent collections to quantify gaps in representation, which will inform the museum's future collecting priorities. At the conclusion of the project, the intern will also produce a guide and/or finding aid to existing artifacts related to underrepresented groups in Tacoma.
The ideal candidate should have excellent research and critical thinking skills, and an interest in DEI work. Strong writing skills and a love of local history are recommended.
This internship will pay $21/hour. The project is allocated 200 hours, to be completed between October 2023 and early June 2024. As this position involves direct work with the museum collection and local database, internship hours will need to be completed on-site in Tacoma. Scheduling is flexible but will mostly overlap with the museum's open hours (Wednesdays-Saturdays between 11am and 3pm).
To apply please email resume & cover letter to curator@tacomahistory.org. Open application closes on October 16th.